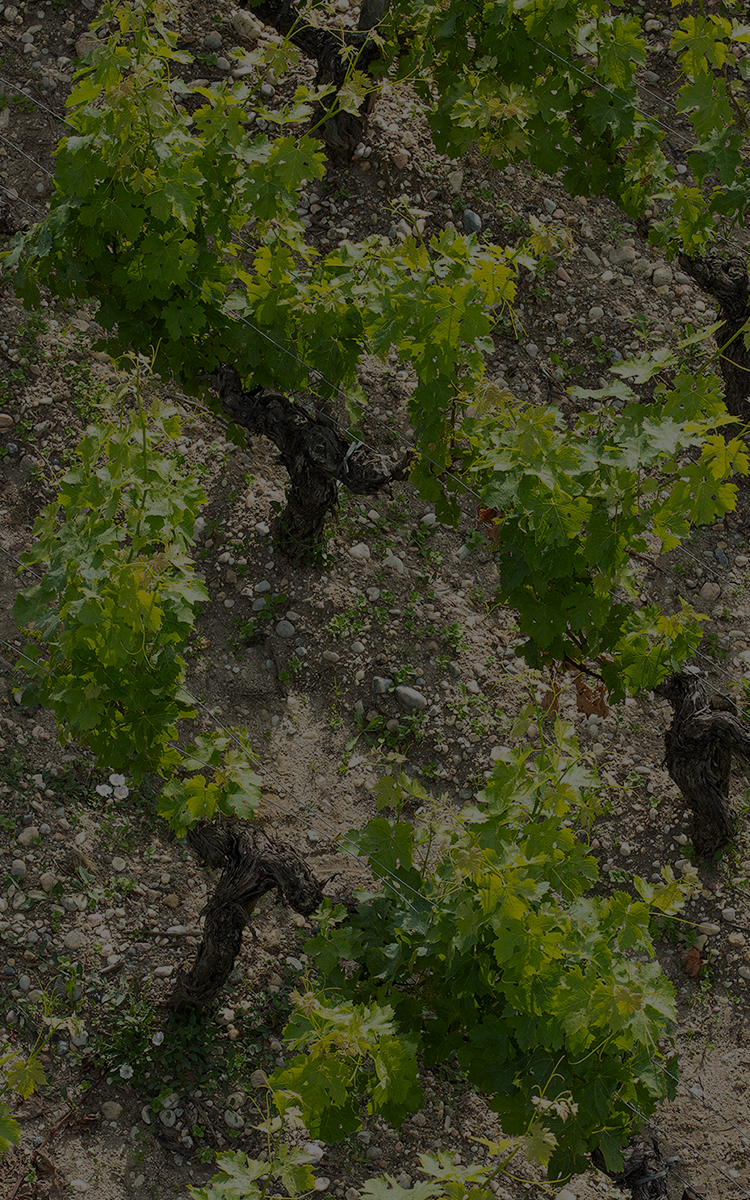 Where Cabernet Sauvignon is King
In the heart of the Médoc

Pauillac:
a reputation for quality
Located on the left bank of the Gironde river, the Pauillac appellation enjoys exceptional climatic and geological conditions.

Combined with the natural barrier of the Landes forest, the Atlantic Ocean and the Gironde estuary play a fundamental role in regulating temperatures and contribute to creating a very specific micro-climate.

The climate is particularly favorable to viticulture: winters are cool, with rare frosts, spring is often wet, summers are warm and autumns are sunny.

The Lynch-Bages vineyard, which extends over one hundred hectares to the south and southwest of Pauillac, benefits from these conditions, allowing the different grape varieties to reach optimal maturity while preserving the finesse and elegance that characterise the terroir.

From a geological point of view, the Lynch-Bages vineyard's soils are homogeneous, essentially made up of deep Garonne gravel, resulting from the slow erosion of the Pyrenees by the Garonne river. On top of being having high draining properties, these soils of pebbles and sands accumulate heat during the day and release it during the night, and they contribute to a moderate growth and a deep rooting of the vine.


View our vintages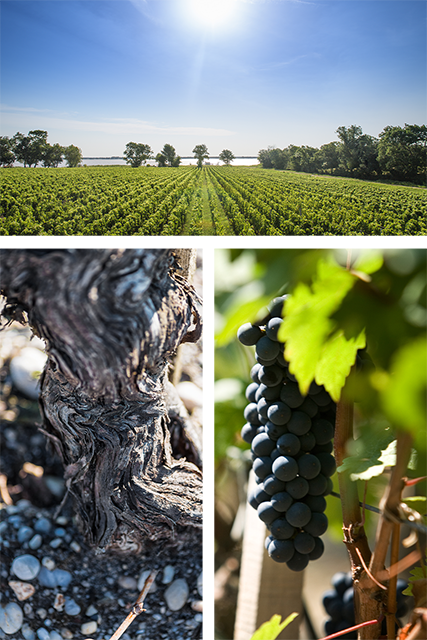 A detailed analysis of the vineyard
Choosing the best grape varieties
Wine growers pay particular attention to grape selection, and to the effects of grape variety, vine condition, maturity, soil type and plot exposure on quality.

From 2006, a thorough study of the vineyard of Lynch-Bages was undertaken. With the emergence of precision viticulture and satellite mapping tools, we were able to analyse each parcel's potential and determine the characteristic features of each terroir.
We subsequently restructured the vine parcels, reorganising the 90 existing parcels into 200 sub-parcels.

The vineyard's grape varieties are determined by this new intra-plot distribution in order to preserve and enhance the terroir's specificities.
Vineyard map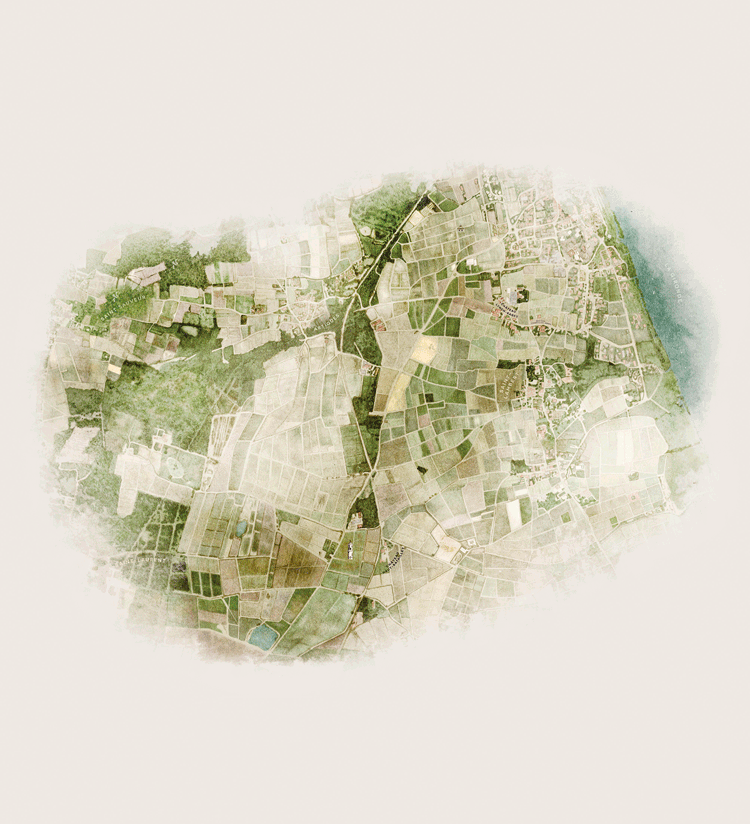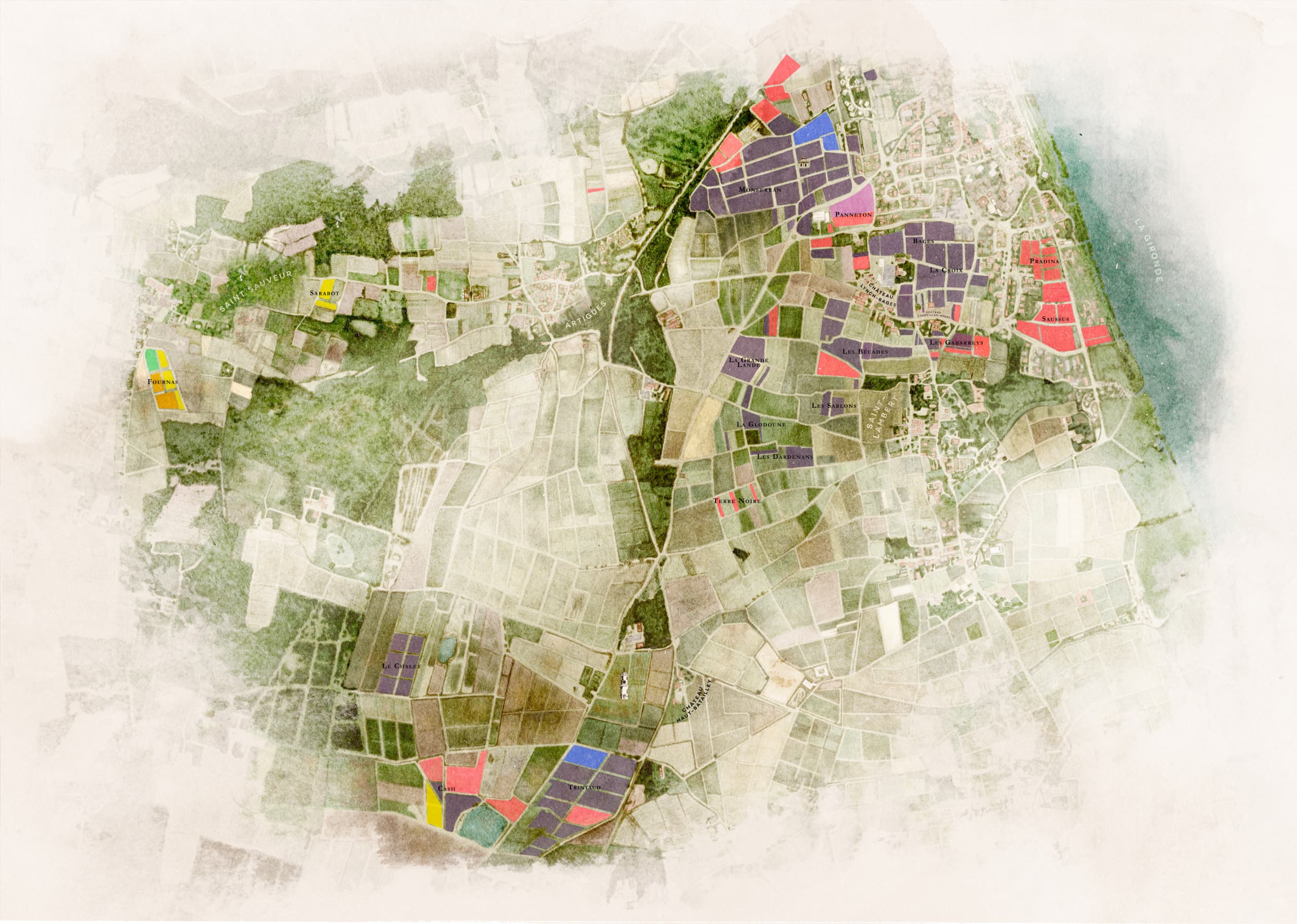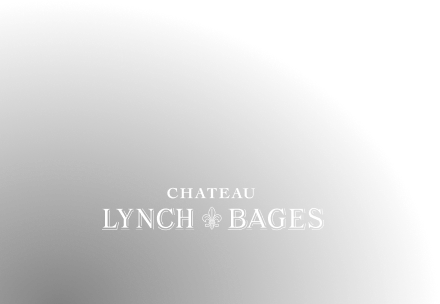 DRAG
Our plant heritage
Taking care of the land
There is a multitude of details that contribute to the quality of our wines…
Our approach to viticulture is sustainable in every respect: geolocated fertilisation, controlled weeding between the plots to regulate the vigour of the plant, prolonged resting of the soils by flowering fallow lands, and the use of environmentally friendly products is always encouraged.
In 2018, Château Lynch-Bages obtained the "High Environmental Value" certification (level 3) honouring an ecological commitment that covers four key areas: biodiversity conservation, plant protection strategy, management of fertiliser use and management of water. This certification is regulated by the Ministry of Agriculture.
This approach aims to protect the specificity of the terroir and to preserve the homogeneity of the plant heritage over time.
"Our commitment to the land, our in-depth knowledge of the vineyard, the technological innovations… all of these elements enable us to obtain grapes that are capable of producing wines that tell a story."
Jean-Charles Cazes.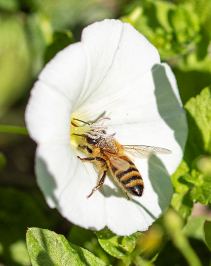 Visit
Awaken your senses…
Discover our facilities, book a guided tour or a tasting session, by appointment.

Book your tour